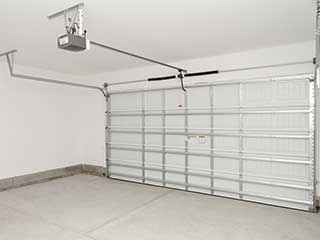 The automatic operation of garage doors is determined and enabled by the opener and most specifically by the opener's motor. Garage door openers actually incorporate many parts which transfer the electric power to the door, but the real heart of openers is their motors. They are connected with electricity and their horsepower must always be enough for the door's weight. Most residential doors need ½ hp, yet in recent years some manufacturers have started producing motors with over 1 horsepower which are ideal for heavy doors. All openers feature a reverse mechanism for protection from accidents, a cord for the emergency release of the electric operators and a drive system. These are their main parts.
Garage Door Opener Repairs – Affordable Solutions
Some things can break down due to a variety of reasons. With garage door openers, you're dealing with both mechanical and electrical components. That means the variety of potential trouble becomes all the more diverse. A broken motor gear in the opener will render the machine powerless to move the door. Problems with the opener logic board can make it stop working, or act unreliably. Smart remote control openers for garage doors can utilize Bluetooth and Wi-Fi. And sometimes remote controls need reprogramming. Troubleshooting opener problems can become a futile attempt when you lack the necessary experience and skills. Good thing you've got local garage door opener repairmen near Plymouth to help you. We fix broken trolleys, gears, and fried electrical wiring. With a same-day opener repair service for garage doors in the local area, you always have an answer to whatever problem comes up.
Fixing and Replacing Openers Professionally
All parts of garage door openers are significant. They work together so that electric power will be transferred to the door and open it. The reverse system ensures that the overhead door won't close on anyone and the chain, screw or belt drive guide will make sure the door moves. We take care of each and every opener part during garage door opener maintenance. All technicians at Garage Door Repair Plymouth are cautious and extremely thorough during services. We understand how critical is for clients to have door operators they can trust and we make sure they do.
Our garage door opener installation is perfect in all aspects. We don't just make sure the opener is properly fastened and installed but also pay attention to the proper installation of all safety features for perfect compliance with the UL 325 regulations. The first thing we check when we service opener mechanisms is their safety features. Of course, we are extremely fast when there are specific problems leading to the assumption that there is something wrong with the sensors or any other part of your Marantec or Liftmaster door opener. With our experience in garage door repair services and our knowledge of operating systems, you can be sure that our work is efficient.
Opener Replacement For Plymouth Garage Doors
Eventually, even with thorough maintenance, you will need to replace your garage door opener. Now, that can take many years or a shorter time span, but it is the inevitable end of each machine. The good news is that you've got lots of different opener types and models to pick from. Replacing old garage door openers requires disconnecting the unit and installing a new opener that matches the existing setup. You need an opener that can provide sufficient power to move the garage door of your Plymouth home. With help from our local opener replacement specialists, you will find the right model. From LiftMaster openers to Genie and Sears, the list is long and each option has various features to offer. Looking to buy a new model? Our technicians can help. Need a garage door opener repairs done fast? Call us for a same-day solution anytime.
You can also count on us for:
Maintenance Garage Door Torsion Spring
Galvanized Torsion Spring Installation