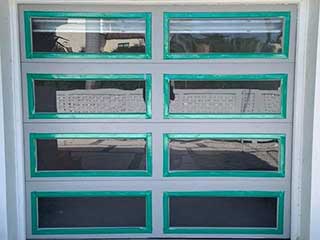 Who We Are
For over a decade, we've been proudly providing expert service to our community. Let us assist you in taking care of your garage door by replacing or repairing springs, panels, openers, rollers, cables, and more. We even do emergency repairs to make sure your door is back in order and you can go on with your day. Damage beyond repair? We can replace any part! In case you want a complete makeover, we can also install a brand-new garage door for you, as well as perform routine maintenance on your new or old door. Book an appointment today!
All About Our Experts
Our highly trained professionals at Garage Door Repair Plymouth have years of experience with a wide range of garage doors and openers, and are happily available to help in the blink of an eye. We pride ourselves on fast, courteous, expert service. Our technicians can provide you with on-site troubleshooting to ensure that all the aspects of your door and opener are functioning safely, and can confirm that your maintenance is up to date. Our safety tests can uncover other minor damage that can accrue over time. Rely on us to provide you with quick service and unbeatable expertise.
Offering You Full Service
We offer a full range of services, specializing in repair and including installation and maintenance of your garage door springs, panels, openers, rollers, cables, and more. No matter the issue, we've got you covered.
Solving Problems On The Spot
If our technician notices an additional issue, there's no need to schedule a new appointment. We can include everything in one visit.
Urgent Issue? Count On Our Same-day Service!
Sometimes, broken garage doors can be a big nuisance. Sometimes, they can even be dangerous! That's why we offer same-day service, to provide you with quality repair in a timely manner. Don't risk the hazard of a broken door - call right away!
Get The Help You Need!
Our technicians are ready and waiting to serve our community
We do our best to make your experience with us an enjoyable one
Our technicians are highly trained and have over a decade of experience
No one has time to deal with a broken garage door for days!